People marked as 'South Asians' in Norway
"Pakistan is wellknown in Norway and almost every Norwegian is familiar with Pakistanis.", begins Ali (1982, 88) his account of the 'Pakistani' presence in Norway at a 'European' conference. Then as today this comes to most 'non-Norwegians' as a surprise. It is little known that Norway has not only a large population marked as 'South Asians', but that 'Pakistanis' actually form the largest racialised group in the country.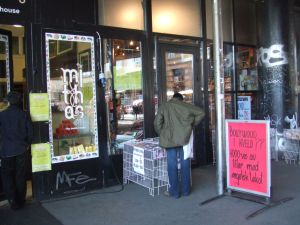 Before 1970 there had not been any considerable migration of 'South Asians' to Norway. Up to this time the migrants preferred countries like Great Britain, Germany and Denmark, which were better known and/ or offered higher incomes. But as tightened entry restrictions in these countries fell together with the discovery of North Sea oil in Norway, the latter became more attractive for 'South Asians'. The possibility of gaining work permits and resident visas offset, according to Ali (1982, 88), the deterrence of lower wages. The pioneers informed friends and relatives of the opportunities. Agents started to organise the transport against payment and thus the chain migration of 'Pakistanis' from a particular region of Pakistan to Oslo in Norway had begun (Ahlberg 1990). Those who were there already longer, helped the newcomers and the authorities issued work permits. Ali (1982, 88) estimates that by 1973 2,000 'Pakistani' workers had in this way entered the country. Now also Norway introduced first controls of immigration. As these did not succeed in stopping the inflow, further controls were introduced in 1975 and 1978. The latter discouraged in particular the migration of students. Thus when Ali gave his account in 1982 legal entry to Norway was reduced to family reunion and special exemptions (compare Ahlberg 1990). A 'Pakistani' community was beginning to establish itself – being already at this time with approximately 7,000 men, women and children the largest immigration group .
With approximately 1,200 migrants in 1978 (Kramer 1980, 1) those marked as 'Indians' form a much smaller but still significant immigration group. Their migration history is similar to that of the 'Pakistanis', starting in the late 1960s when the opportunities of getting work in other 'European' countries were diminishing. Like the 'Pakistanis' also the 'Indians' were primarily employed as unskilled or semi-skilled workers, doing jobs they would not enter at home. Some entered higher education. There aim was to earn as much money as possible and then return to 'South Asia'. By 1980 nonetheless family reunion had started, women joined the bachelor men and thus social, cultural and religious community structures started to develop. Social contact to 'white Norwegians' remained restricted, the ethnic and especially national identities were fostered and close links with the family back home kept.
'Gujarati Ugandan' refugees who had come to Norway in the 1970s clearly distanced themselves from these workers, especially the 'Pakistanis'. As refugees they had found a warm welcome and much financial help in Norway. As refugees they had a much better reputation than the foreign workers, and this they were eager to keep. This small group of privileged 'South Asians' was joined in its refugee status from 1987 onwards in ever larger numbers by 'Tamils' from Sri Lanka , who soon started to establish their own infrastructure .
They are certainly the group marked as 'South Asian' in Norway, which has displayed in the last decade the highest growth rates. In the year 2000 there are more 'Tamils' then 'Indians' in the country. In absolute numbers, however, the population marked as 'Pakistani' is unrivalled, still today it forms the largest racialised group in Norway. The number of 'Pakistani' citizens, however, is steadily decreasing as this community displays one of the highest naturalisation rates in Norway. Today more than half of the ethnicised 'Pakistanis' have the Norwegian citizenship. Two out of five are members of the second generation. Those marked as 'Pakistanis' are thus clearly a part of the Norwegian society, who will stay. Even if some neonazis do not like this idea (taz 30.1.01).
As 'Pakistanis' form the largest racialised group in Norway, much research has focussed on the category.
Bibliography
Ahlberg, Nora (1990), New challenges – old strategies: themes of variation and conflict among Pakistani muslims in Norway, Transactions of the Finish Anthropological Society, 25, Helsinki.
Ph.D. thesis on Pakistani Muslims in Norway.
Ali, Syed Mujahid (1982), "Pakistanis in Norway", in: Muazzam Ali (1982), Pakistanis in Europe, London, 88-90.
Short description of Pakistanis in Norway given at a European conference on Pakistanis in Europe.
Baumann, Martin (1998), "Sustaining 'Little Indias'. Hindu diasporas in Europe", in: Gerrie ter Haar (ed.), Strangers and Sojourners. Religious communities in the diaspora, Peeters, 95-132.
Brief reference to Hindu presence in France.
Donald, Vinold (1998), "Fomidling av Forskning om Innvandrere/ Tamiler", in: www.norsktamil.no/formiding_av_forskning_ominnva.htm
Brief report in Norwegian of a seminar help on the 25.11.1998 on research about Tamils in Norway.
Kramer, Julian Y. (1978), "Ethnicity and Community. Indian Migrants in a Norwegian Town, presented at: Asie du Sud: Traditions et changements, Colloques Internationaux de la Recherche Sientifique No. 582, Paris.
Paper presented at the VIth European Conference on Modern South Asian Studies organised by Marc Gaborieau and Alice Thorner at Sèvres in 1978. It gives the migration history of Punjabi migrants to a Norwegian town and analyses their life and establishment there.
Kramer, Julian Y. (1980), A Community in the Making - Punjabi Migrants in a Norwegian Town, unpublished paper, Oslo.
More in depth analysis of the Punjabi migrants in the same town in Norway.
Tambs-Lyche, Harald (1980), "Gujarati communities in Norway and Britain: some comparative notes", in: New Community, 8(3), 288-294.
Brief analysis of Gujaratis in Norway.
Newspaper
taz, 30.01.01, "Rassistischer Mord in Norwegen"
Article about a racist murder of a 15 year old Afro-Norwegian mentioning the stabbing of a Pakistani women by the same perpetrators.
Further literature
Andersson, Mette (2005), Urban multi-culture in Norway - Identity formation among immigrant youth, New York: Edwin Mellem Press.

Andersson, Mette, Yngve Georg Lithman and Ove Sernhelde (2005, eds.), Youth, Otherness and the Plural City: Modes of Belonging and Social Life, Göteborg: Daidalos.
Breisteinslien, Terje (1987), Hinduisme i Bergen, Et studium av videreføring og formidling av den religiøse og kulturelle arv, M.Phil thesis, Bergen.
Chauhdry, Khalid Hussain (1987), Dilemmas and compromise: the situation of Pakistani immigrants in Norway, Thesis submitted to the Department of Social Anthropology, Oslo, 137 p.
Erstad, Kristin (1990), Norge som flerkulturelt samfunn. Kulturelle og samfunnsmessige faktorer av betydining for utvikling av kunnskaps-, verdi- og identitetstilknytning hos barn av pakistanske foreldre i Oslo, M.Phil thesis.
Fuglerud, Oivind (1999), Life on the outside – The Tamil Diaspora and long distance Nationalism, London: Pluto Press.
Jacobsen, Knut A. (1997), Hinduismen i diaspora. Religiøs endring i norsk kontekst , in: Kirke og Kultur, 4/5, Oslo.
Jacobsen, Knut A. (2003), "Settling in cold climate: The Tamil Hindus in Norway", in: Martin Baumann, Brigitte Luchesi and Annette Wilke (eds.), Tempel und Tamilen in zweiter Heimat - Hindus aus Sri Lanka im deutschsprachigen und skandinavischen Raum, Würzburg: Ergon Verlag, 363-379.
Jacobsen, Knut A. (2006), "Scandinavia", in: Lal, Brij (2006, Hrsg.), Encyclopedia of the Indian Diaspora, Singapur: Edition Didier Millet, 361-363.
Jacobsen, Knut A. (2008), "Creating Sri Lankan Tamil Catholic Space in South Asian Diaspora in Norway", in: Knut A. Jacobsen and Selva J. Raj (eds., 2008), South Asian Christian Diaspora: Invisible Diaspora in Europe and North America, Farnham: Ashgate, 117-132.
Jacobsen, Knut A. (2011), "Institutionalization of Sikhism in Norway: Community Growth and Generational Transfer", in: Knut A. Jacobsen and Kristina Myrvald (eds.), Sikhs in Europe. Migration, Identities and Representations, Farnham: Ashgate, 19-38.
Korbøl, A. (1972), Pakistansk innvandring til Norge - dannelse av et minoritetssamfunn? Institutt for samfunssforskning, Ms. Oslo.
Long Litt Woon (1989), Norway's new minorities, In: The world an I, Spetember, 667-675.
Lien, Inger-Lise (1993), The mismatched self, Esbjerg: SUC, 9s.
Rekdal, Per (1994), Likhet i forskjellene: overgangsritualer fra barndom til ungdom, Oslo: IKM, 30 p.
Stewart, Edward C.P. (1985), Practical implications of cultural differences for the Norwegian shipping industry, Bekestua, Institute of Intercultural Communication, 31 p.
Stiver Lie, Suzanne (ed.) (1988), Forum on the immigrant experience, Stockholm: SJDA, 192 p.
Støren, Liv Anne (1987), Levekår blant utenlandske statsborgere 1983, Sosiale og økonomiske studier, 63, Oslo, 299 p.
Swetland, Carolyn (1977), The ghetto of the soul: the socio-cultural effects of programs of formation on migrant workers and their families in Norway, Oslo, 133 p.
Tambs-Lyche, Harald (1979), "Utwandringen fra India", in: R. Grønhaug (ed) (1979), Migrasjoin, utvikling og minoriteter, Bergen.
Vangen, Siri et al (1996), Ethnicity and use of obstertrical analgesia: do Pakistani women receive inadequate pain relief in labour?, in: Ethnicity and Health, 1/2 Oxford, 161-167.
... and much more in Norwegian.

For statistical material click here (pdf-file).